Enhancing Financial Service Operations with AWS Cloud Migration and Monitoring
Challenge
Need for a stable, secure, high-availability enterprise platform.
Zero downtime, high performance, and disaster recovery capabilities for in-house applications.
Agility and transparency requirements for a financial index provider.
Solution
Migrated bespoke applications from on-premise VMware to AWS Cloud – UK Region.
Designed and deployed a robust AWS environment across 55+ servers tailored to business needs.
Developed a disaster recovery plan for uninterrupted business continuity.
Configured AWS Elastic Load Balancing (ELB) for traffic distribution and SFTP servers for secure data transfer.
Provided 24/7 incident management with adherence to Service Level Agreements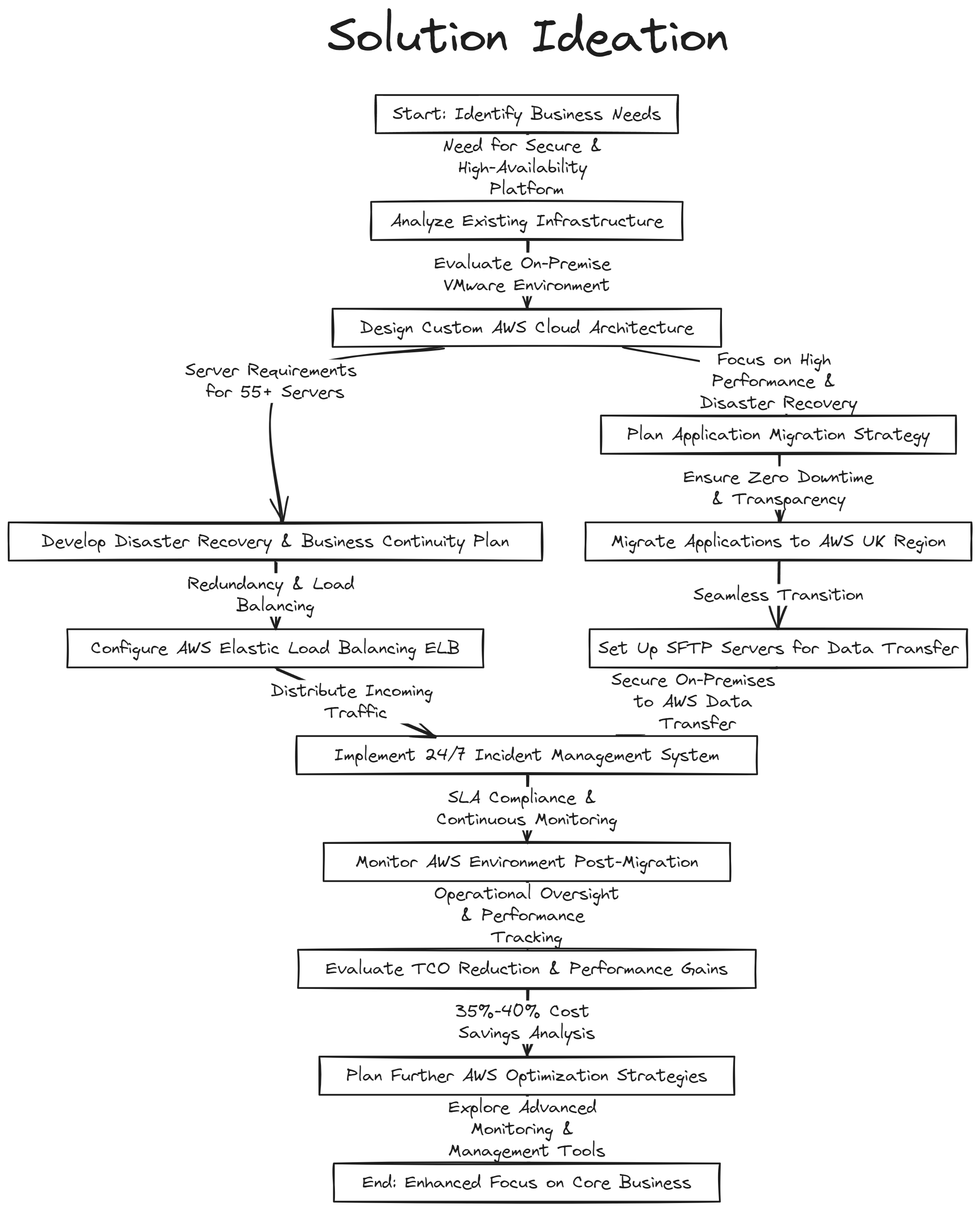 Implementation
Analyzed client's existing infrastructure and planned migration strategy.
Systematically migrated applications to AWS, ensuring minimal disruption.
Configured AWS services for optimal performance and security.
Established a centralized monitoring system for continuous operational oversight.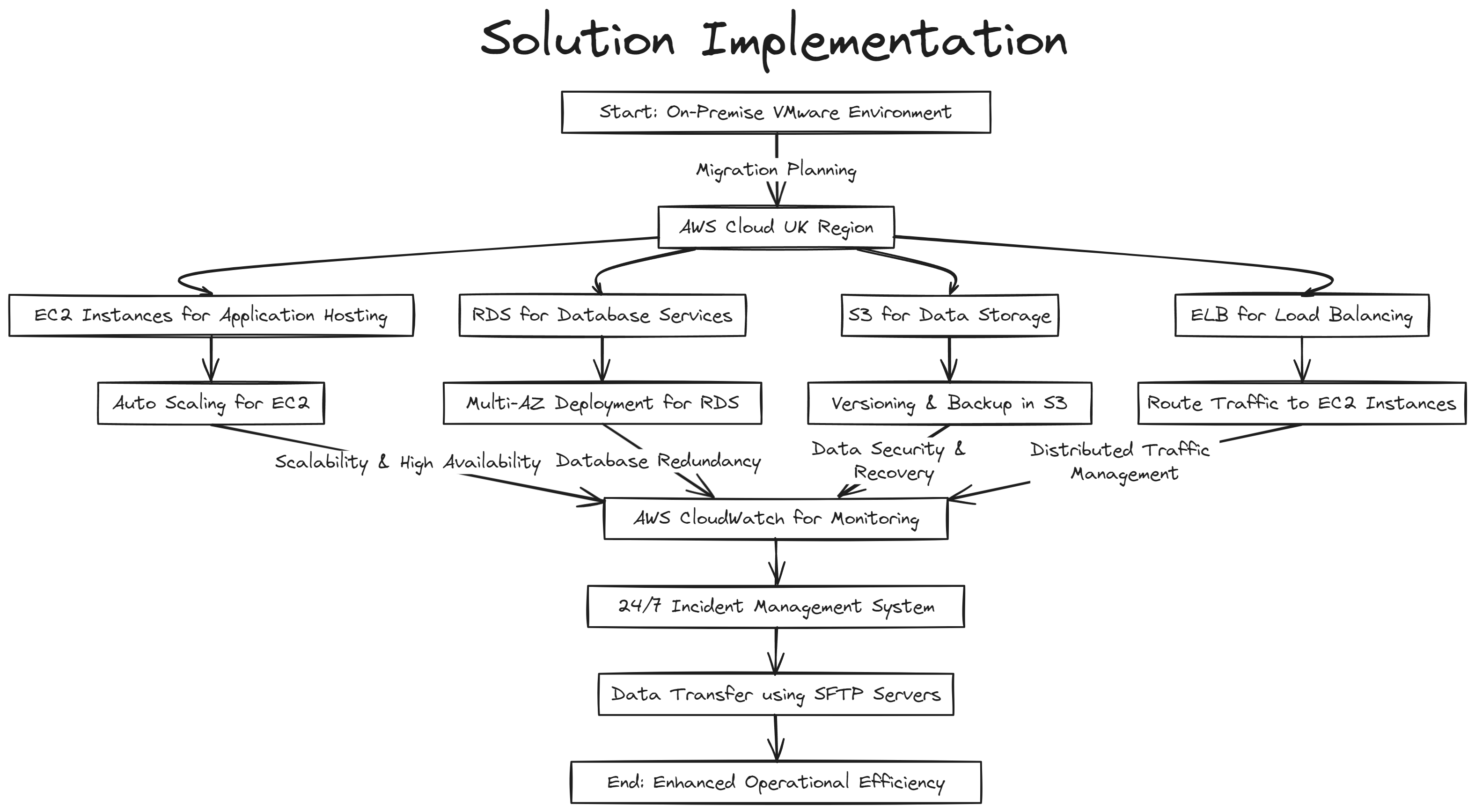 Results
Achieved significant application performance and reliability improvements.
Reduced Total Cost of Ownership (TCO) by 35%-40% compared to on-premise operations.
Enhanced focus on core business objectives and agile cloud-based operations.
Substantial reduction in Capital Expenditure (CapEx)
Lessons Learned
Future Plans
Further optimize cloud usage and explore advanced AWS services for better performance.
Integrate more sophisticated monitoring and management tools within the AWS ecosystem.
Customer Quote
"Migrating to AWS Cloud has not only optimized our application performance but also allowed us to focus more on our core financial services, proving to be a strategic move for our business."
Conclusion
This project exemplifies the transformative impact of AWS Cloud Migration and Monitoring in the financial services industry, demonstrating enhanced operational efficiency, cost reduction, and improved service delivery
Know More