Why CloudOps Managed Services?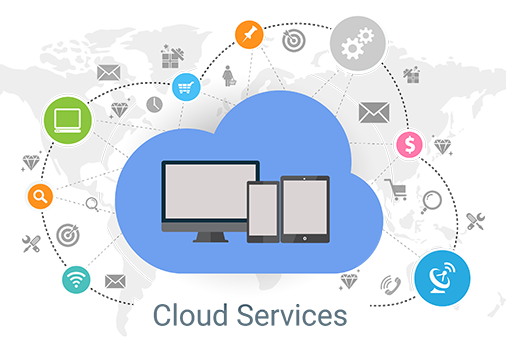 With Managed Cloud Services, organizations can manage their private, public or hybrid cloud platforms with accelerated reduction in total cost of ownership (TCO) ensuring optimized service delivery. As a Managed Service Provider (MSP), with confidence of 24X7 Managed Services, we provide cost and flexibility advantages to our clients by ensuring
Systems administration

Incident management

Installation, tuning and optimization

24×7 support

Adherence to Service Level Agreements
Offerings
Full-stack Monitoring & Incident Response
24×7 incident response
Disaster recovery with proactive root cause analysis of incident
Optimized monitoring and alert definitions built specifically for cloud environments
Cloud native Monitoring-as-a-Service powered by next generation dynamic monitoring technology
Customized service based on the specific needs of your individual environment
Multi-cloud support for consolidated managed services for cloud infrastructures
Personalized monitoring levels, service hours, response time SLAs, and reporting
Cloud Security
Anti-malware
Intrusion detection & prevention
Web app security & Endpoint security
File and log integrity
Compliance validation & resolution
Vulnerability scanning
Deep security-as-a-service
Compliance assessment
Continuous security assessment
Patching & Reporting
Customizations to meet the exact security standards required
Continuous Review & Improvement
Continuous review and improvement of infrastructure following industry-leading best practices
Benchmark assessment against – Security, Reliability, Performance Efficiency, and Cost Optimization
Managed backup, recovery, patching and updates
Log management & analytics
Governance & Management
Reporting, tracking, and forecasting of managed services operations
Continuous development and performance tracking of cloud infra, management, and operations
Cost management & optimization analysis
Extended cloud support team for on-demand offering
Built in Service Delivery Management (SDM) services aimed at continuous improvement, optimization and performing cloud infrastructure
Why CloudJournee?
Experts with substantial and long-standing experience in managing enterprise cloud environments, and tuning infrastructure for optimum performance

Cloud service management team with expert consultants in regulatory, compliance, risk, and resilience across industries
Broad & deep core cloud infrastructure expertise to manage applications on best known cloud infrastructures such as Amazon Web Service (AWS), Microsoft Azure, Google Cloud Platform or others

Single point of contact for complete application governance, cloud infrastructure enhancement and maintenance