What We Offer
Our Comprehensive AWS Cloud Security Offerings
AWS Well-Architected Security Assessment
We Dive Deep into Your AWS Infrastructure, Guaranteeing Harmony with Well-Architected Framework Principles. Our Evaluation Uncovers Security Weaknesses and Guides the Way to Strengthening Your Defences
Data & N/W Security Management
We provide comprehensive protection for your AWS environment. From data encryption and network configuration to identity management and threat detection, we ensure your cloud assets remain secure and compliant
AWS Security Compliance and Governance Framework
Our Tailored Frameworks Ensure GDPR, HIPAA, and AWS Best Practice Adherence. With Continuous Monitoring, We Keep You Secure and in Perfect Alignment
AWS Multi-Account and Multi-Region Security Management
We ensure your cloud infrastructure's integrity, compliance, and scalability. From central IAM governance to network security and cross-region disaster recovery, we've got your AWS security challenges covered
AWS Threat Detection and Response Service
We Harness Advanced Threat Detection for Real-Time AWS Monitoring. Our 24/7 Incident Response Team Is Your Shield Against Threats, Always Ready to Safeguard Your Cloud
AWS Identity and Access Management (IAM)
Elevate Your AWS Cloud Security with Our Certified Experts. We Design and Fortify Your AWS Cloud Infrastructure, Manage User Access, and Ensure Role-Based Access Control (RBAC) Excellence
Why Select CloudJournee?
24/7 SOC: Dedicated Security Operations Center for real-time monitoring and rapid response.

Compliance Mastery: Solutions designed to meet the strictest AWS compliance standards.

Trusted Partner: We are AWS Advanced Tier Partner with a proven track record in securing AWS environments.

Advanced Security Framework: Our proprietary framework integrates the best of AI, machine learning, and real-time analytics, offering unmatched protection for your AWS assets.

Innovative Tech: Leveraging cutting-edge technologies for proactive threat detection and response.

Expertise in AWS: Deep-rooted knowledge tailored to AWS's unique security landscape.

Custom Solutions: Security strategies aligned with your specific business and compliance needs.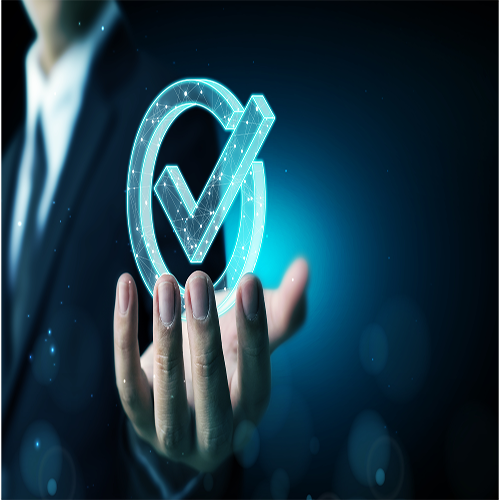 Unlock Your AWS Cloud Security Solution:
Choose Your Pain Area!
Concerned About Sensitive Data Security in the Age of Cyber Threats and Accidental Loss?
Facing Compliance Hurdles with GDPR, HIPAA, or PCI DSS in Your AWS Cloud Services?
Concerned About Security Vulnerabilities Stemming from AWS Cloud Misconfigurations?
Worried About Data Breaches and System Outages Impacting Your Business Continuity in AWS?
Facing Challenges Maintaining Visibility in Your AWS Cloud Activities and Navigating Potential Monitoring Blind Spots?
Struggling with Resource Constraints for AWS Cloud Security Management?
At CloudJournee, we understand that the digital landscape is a dynamic and ever-evolving realm. In today's interconnected world, your business's lifeline flows through the cloud. It's where your data resides, your applications thrive, and your operations scale. But with great power comes great responsibility – the responsibility to safeguard your digital kingdom.
How We Secure Your AWS Cloud Journey
The cloud promises limitless scalability, cost-effectiveness, and accessibility, unlocking boundless potential. Yet, this potential thrives when guarded by steadfast security, ensuring your digital journey remains secure and successful.
As the digital landscape evolves, so do the threats. Data breaches, privacy infringements, and disruptive cyberattacks lurk at every corner. Our mission is to be your shield, allowing you to thrive in this dynamic landscape with confidence.
At CloudJournee, security is our top priority. Our dedicated team and cutting-edge technologies are on guard around the clock, monitoring, detecting, and responding to threats proactively.
Imagine focusing solely on innovation, growth, and client satisfaction, while we safeguard your digital assets. Our AWS cloud security solutions ensure you can explore new horizons without compromising security.